IEC THE EARTH has set up an Electrical, Industrial Automation Training Centre in Thane, Mumbai. At IEC THE EARTH, we offer innovative integrated training programs for aspiring engineers and trainees alike. Our engineering training centre is specifically designed with state of the art infrastructure and technology to give you the best in-class training for you to jump right into the business. We are passionate about our training programs and ensure we invest in latest equipment to give you the required industry exposure. Our training centre caters to Electrical Engineers, Instrumentation and Automation Engineers and for Technicians and Workmen in the related fields. IEC THE EARTH has advanced training facilities for SCADA DCS and PLC training, Automation Systems, Instrumentation Systems, HMI Systems, IIOT and many more.
Instrumentation and Automation Set Up:
We provide one of the best certificate courses for engineers since at the end of the course, trainees will be equipped with set of skills and knowledge to competently work in the industrial environment and plants.

In order to make trainees aware of different sensor systems in industrial processes, we provide training using multiple sensor types for same parameters of measurement and control. As an example, our trainees are trained in flow measurement using venturi, orifice, magnetic, turbine, rotameter, manometer, pitot tube, etc. so that they get a holistic perspective of getting the job done. Besides flow measurement, we have similar set ups for level, temperature as well as pressure.

Automation is a common favourite among our trainees since we give them an opportunity to work on a complete pilot plant where they can set everything from temperature, flow, level to pressure and also monitor and control the plant like one would actually do on site. Through the pilot plant, trainees get complete exposure – from installation to complete automation. We provide hands on training at our engineering training institute so trainees get a look and feel of the components and also the experience.

This makes our programs one of the best certificate courses for engineers and other students likewise, by providing a comprehensive set up to enhance learning. At our DCS SCADA and PLC training centre, we provide Automation Courses for Electrical & Telecommunication/Instrumentation Engineer covering all aspects of Industrial Automation, DCS Programming, PLC Programming, SCADA Programming, HSE guidelines Safety, Transformer Induction Motors, Meger, Substation Installation, Plant Electrification, Power Transmission, Power Factor, Calibration, Plant Simulator, Earth Pit, Lighting and much more.
Other learning opportunities which make this course a must for our engineering students are:
Human Machine Interface (HMI)
Separate Programmable Logic Controllers (PLC)
Supervisory Control and Data Acquisition System (SCADA)
IIoT Platform exposure for remote monitoring and control
WSN(Wireless Sensor Network) systems explained practically
Relevant industry exposure through latest set up and equipment
High accuracy-based master calibrators for pressure, temperature, sensor, transmitter, etc. are used in training
At IEC the Earth, we use DCS PLC, SCADA and HMIs of reputed companies like SIEMENS, Allen Bradley and Mitsubishi Electric for teaching programming techniques.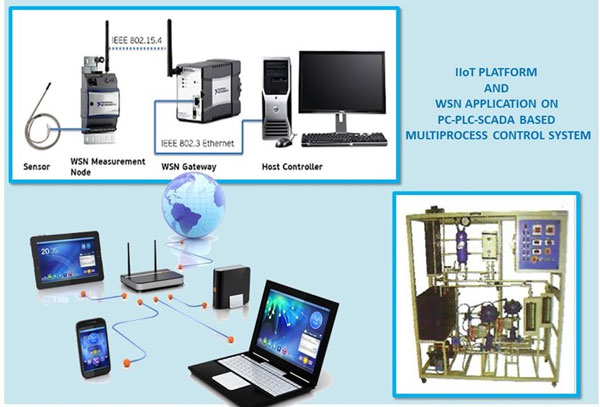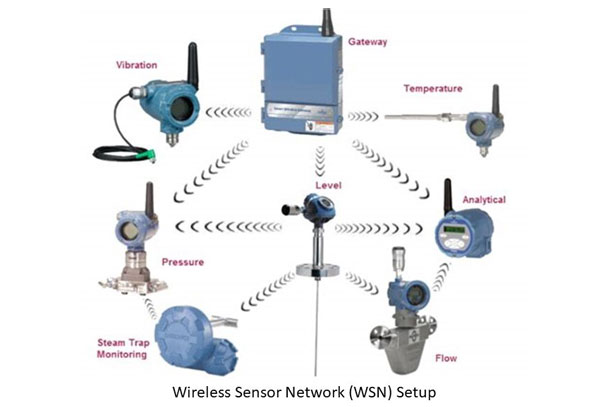 Electrical Set Up:
At our engineering training centre, we have equipment set up to simulate the actual working conditions of an electrical engineer on field. We have live loads connected with electrical power so trainees can get a hands on experience to learn parametric sensitivity and the behaviour of electrical systems.

We are passionate about giving our trainees the best technology and latest infrastructure for a conducive learning environment. Our laboratory set ups include :
Power factor improvement
Transmission line
Buchholz relay
Sub-station relay protection system
MCB and fuse testing
Transformer lab
Energy meter calibration
Cut section of working induction motor
22kV insulator
Surge arrester
GOD
Arc fingers
Bus bar arrangements
Lightning arresters
HV/LT circuit breakers
And much more
Due to the infrastructure planned with details and learning opportunities provided to the trainees, our training programs are a must for anyone looking to learn the latest in the industry, besides just the certification for electrical and instrumentation engineers, workmen and technicians.

For the certification course for electrical engineers starts from power supply from utility services, two pole structure, switch yard and accessories, substation and equipment, PCC/MCC, field distribution, remote control centre and in end to equipment connection.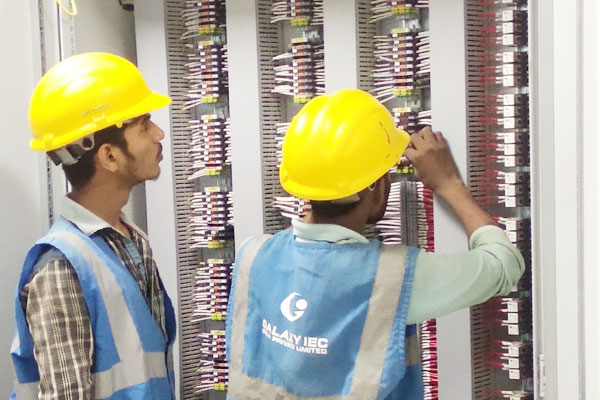 Computer Lab:
At IEC THE EARTH we use multiple industrial stations with computers of the latest configuration. We also use the best software and hardware to run DCS, SCADA, PLC, MMI, HMI systems and give our trainees a superior learning experience. We also have dedicated computers available for Auto Cad, ECAD, Virtual Instrumentation systems, programming and many more. This makes our training centre one of the most comprehensive training centres for trainees who want to be job ready for the industrial, engineering, electrical, instrumentation and mechanical segments.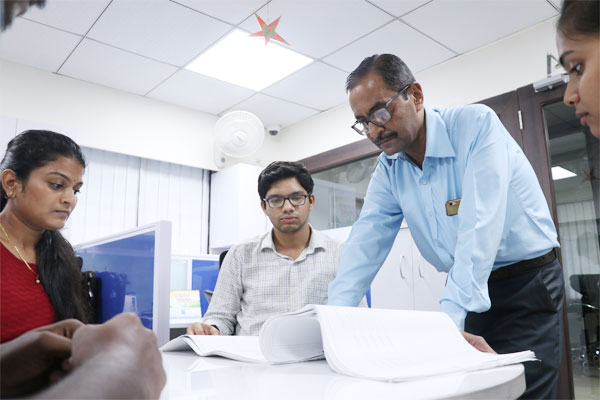 Lecture Hall & Conference Room:
A lecture hall of adequate area is provided with facilities like remote controlled projector, screen and audio video system. We also have ergonomically designed chairs and modern amenities to make it comfortable for our trainees while learning. We also have a special conference room for trainees to conduct discussions or presentations which give them an actual feel of the industrial and corporate atmosphere.
Library:
Our library is well structured with various books and learning material for our trainees. Besides, we also have well-known and industry acknowledged text books that trainees can use as references. We also encourage our trainees to be updated on the latest in the industry through technical magazines with hard/soft copies that are readily available.
Pantry:
We also have a well arranged and hygienically run pantry with table arrangements for lunch and tea breaks for trainees and staff.
Hostel:
We have made hostel arrangements for trainees to stay nearby to the training centre so that trainees can optimise their time rather than spend it on traveling.